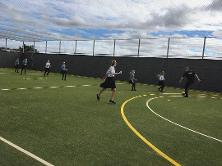 'Cambridge's First Rooftop Multi-Use Games Area'
A sand dressed synthetic turf rooftop MUGA, complete with netball and 5-a-side football line markings.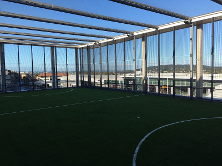 A 3G synthetic grass rooftop sports pitch, complete with edge details and rubber tiled areas, designed and installed by SELSports.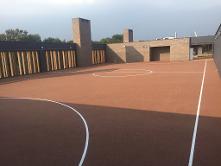 Resin Bound Gravel playground on a Rooftop. SELSports were appointed to install a hard-surfaced MUGA and two terraced areas on a rooftop in Putney, circa 1500m2 in total.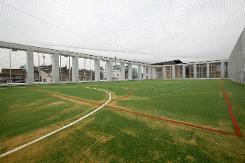 A Sand Dressed Synthetic Grass RooftopMUGA, including Fencing and Roof Netting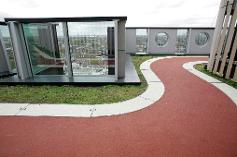 'London's Highest Running Track'. A two lane Polymeric running track around the perimeter of the 16th Floor of the White Collar Factory in London.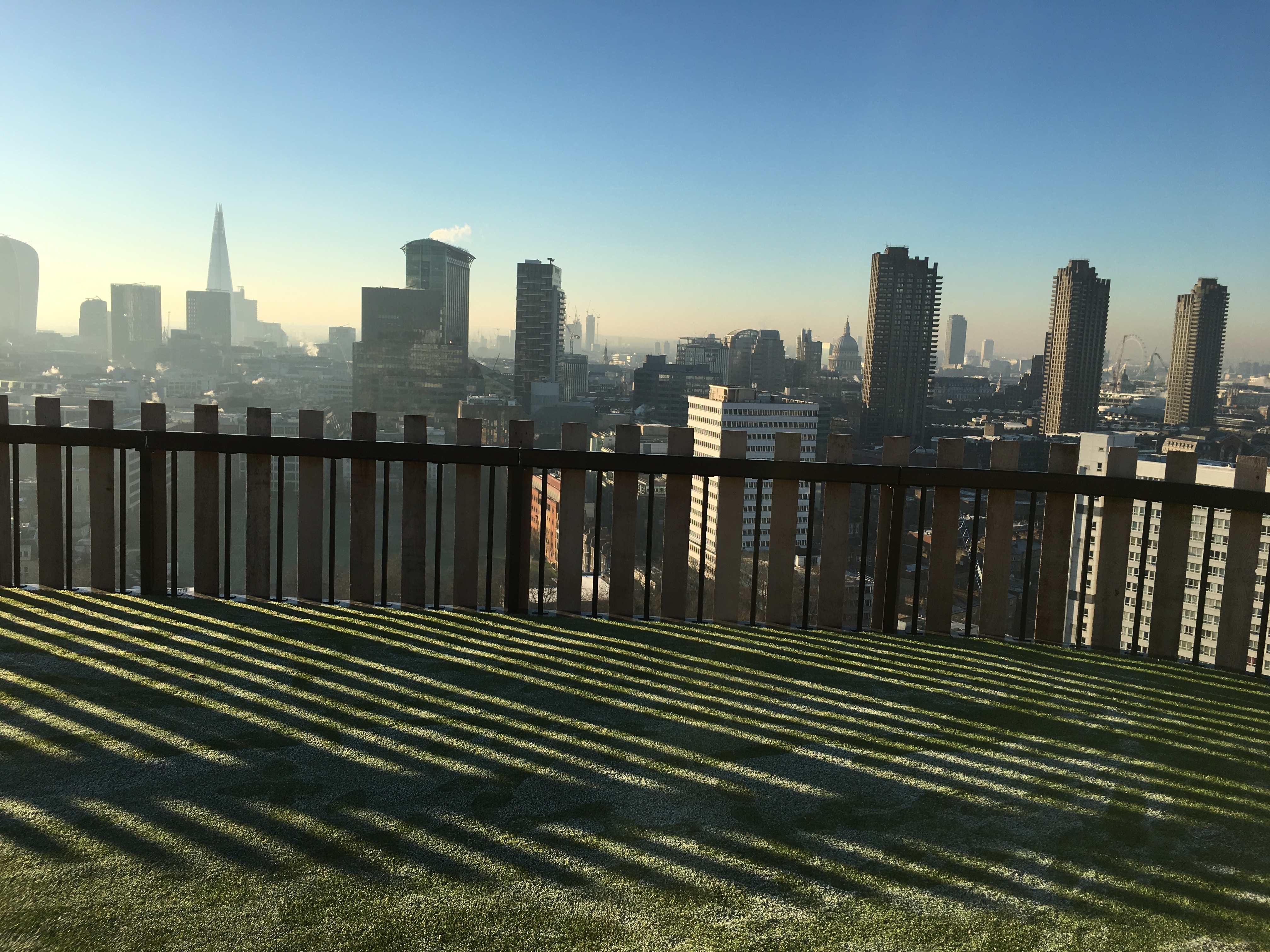 Synthetic Grassed Amenity Area on the 17th Floor. One of the buildings unique features was an outdoor rooftop communal social area on the top floor, 17 storeys up, with breathtaking views of the London Skyline.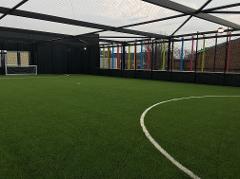 A synthetic turf rooftop 5-a-side footballpitch designed and installed by SELSports, as part of the Onside Youth Zone scheme.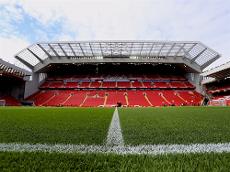 SELSports installed a specialist water drainage and air blanket system underneath Liverpool Football Club's new Premier League pitch.
SELSports designed and installed an innovative drainage system and synthetic grass surface as part of New West End Company's scheme to transform Bird Street in London into the world's first sustainable 'smart street'.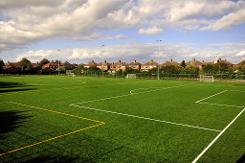 As part of the refurbishment and extension to Malet Lambert School in Hull, a new multi-use sports pitch (MUGA) was designed and installed with a zero-discharge policy situated on a high water table.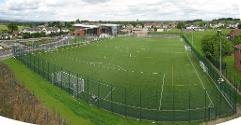 Innovative space saving pitch drainage and attenuation to cope with overcrowded surroundings.
SELSports, sports pitch drainage, resin bound gravel, polymeric running track, synthetic grass, rooftop mu rooftop sports3g, muga, resin bound gravel, rooftop, synthetic grass, polymeric, 5 a side, playground, roof top, astro turf, podium, roof garden, blue roof, rooftop sports 3g, muga, resin bound gravel, rooftop, synthetic grass, polymeric, 5 a side, playground, roof top, astro turf, podium, roof garden, blue roof, rooftop sports 3g, muga, resin bound gravel, rooftop, synthetic grass,