More than a roof?
What if we could improve the surroundings we live and work in? What would you wish for?
More green spaces within our cities
Regain the lost playgrounds and playing fields in our schools
More sports facilities
Communal social spaces
SELSports can help. A roof is a large forgotten development opportunity, especially as our cities become more crowded and sites which enhance our surroundings disappear.
Please take a moment to realise the opportunity you now have...

SELSports is the UK specialist in delivering the Permavoid solution to you. We specialise in the provision of design, supply and install solutions for rooftop surfaces.
Synthetic Grass Rooftop Facilities
SelSports have installed many different types of synthetic grass surfaces on rooftops, be it 3G or sand filled/dressed. Subject to access onto the rooftops we can install any type of synthetic grass system, to suit the end use or whatever sports are to be played on the facility.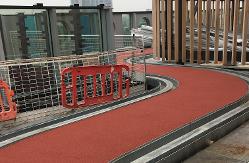 Polymeric Rooftop Facilities.
A recognised Sport England system which Selsports install on rooftops is the polymeric surface. The polymeric surface we use is a full EPDM system, and fully accredited to IAAF standards and avoids the requirement for specialist laying plant.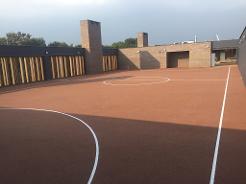 Resin Bound Gravel (RBG) Rooftop Facilities.
SelSports have successfully developed a formula of RBG following an extensive research and development that replicates the performance of macadam with regards to slip resistance and permeability in response to the logistically challenging location of a rooftop to overcome the difficulty of transporting macadam to these areas whilst maintaining its heat.
SelSports is a division of SEL Environmental Ltd
Canal House, Bonsall Street, Blackburn, BB2 4DD
Call:01254 589987