SPECIALIST SPORTS FACILITIES
SELSports is a division of SEL Environmental Ltd, a water management company with over 20 years of experience in the industry. The SELSports division has been specifically established to integrate cutting edge water management systems within the highest quality sports facilities.
We combine our precision design and quality construction experience to guide projects from concept through to completion. SELSports has built up an impressive portfolio of bespoke sports projects, including rooftop sports pitch and rooftop running track projects.
Fire Resistant Synthetic Grass Pitch System
SELSports are pleased to announce we now offer a synthetic grass pitch system that meets the requirements of external fire exposure to roofs, BS 476-3:2004 and CEN/TS1187:2012 – Test 4, including EN 13501-5 T4 classification. This system has been independently tested and verified by the independent BRE Group, UKAS approved laboratory.
Fire Certification The SELTurf 30FR system has been tested to BS 476 Pt3 / CEN/TS EN 1187-4 "External Fire Exposure to Roofs" and achieved the following results:
• BS 476 Pt3 test:- EXT.F.AC;
• EN 1187 test 4 – BROOF(t4) tested as a flat roof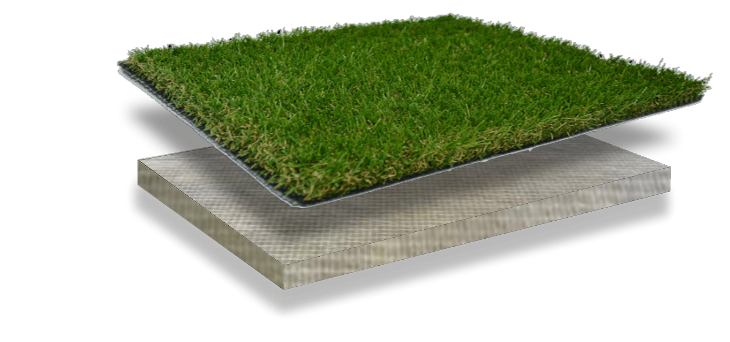 SELSports Install The Worlds First Temporary Pro League Hockey Event

As part of an initiative to raise the profile of hockey, England Hockey and its partners, including UK Sport and the National Lottery, have been investing in new innovative pitch technologies which will make it possible to host temporary hockey events at the highest level in the most prestigious stadiums throughout the UK.
At SELSports we believe a sports pitch can be much more than just a space to play sports.


What if you could use a sports pitch to improve surrounding drainage?
Typically sports facilities cover a large surface area, which can be used to improve existing drainage from surrounding areas using our innovative sports pitch drainage designs.


What if you could use a sports pitch to attenuate or harvest rainwater to irrigate and flush toilets?
A sports facility is a large rainwater catchment area, which in most cases can become problematic. However, SELSports can deliver a sports pitch to attenuate high volumes of rainwater within a shallow lightweight pitch construction over a large surface area, turning a potential issue into a valuable asset.


What if you could build a sports facility on a roof?
With space at a premium in the urban environment, it is essential that we utilise what little space is left. Rooftops are a large forgotten asset with massive potential, we believe a sports facility can be the perfect use of rooftop space.
SELSports specialise in the complete design, supply and installation of a range of ground level and rooftop sports facilities incorporating cutting edge drainage systems. SELSports take care of all aspects of sports constructions by offering an all in one package solution including the sports surface,drainage, fencing, lighting, netting and bespoke ancillary components.
SELSports are currently taking sports facilities to a new level with our rooftop sports facilities. We offer a lightweight solution for rooftops, allowing us to design and construct rooftop sports pitches, rooftop running tracks, and rooftop amenity areas with proven results.
SELSports Division, Canal House, Bonsall Street, Blackburn, BB2 4DD.
T: 01254 589987 E: info@selenvironmental.com